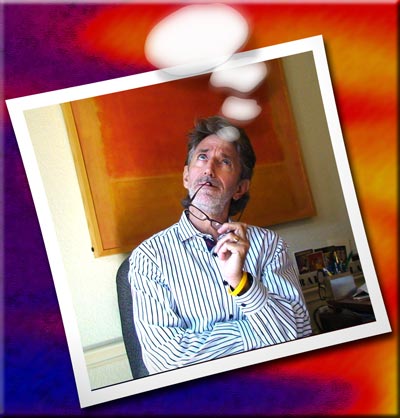 I'm a hybrid professional talent with a good humor and a desire to live big. I'm pretty much over my "toy" stage and now find a great deal of solace hanging with friends and family around our suburban oasis. We' renovated a house three years ago, and Castillo Loco has become the hub for much of our fun and outdoors time.
My spouse and I run RogersSullivan Media and with it a few web sites that indulge our love of good food, good wine, music and time around the pool or fire. We report on our findings and follies for our site viewers/readers and engage in an ongoing dialogue with bloggers and contributors in social media counterparts to the sites. We're also very much into living sustainably, and work to reduce our imprint as time goes on.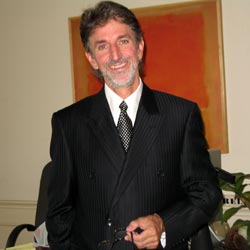 And, after years of living off of a good metabolism, I'm now very much a fitness fanatic, and regularly pursue my workout goals at home and in the gym. I'm a former D1 distance runner, and a big baseball fan. I also like to sail a little Hobie around our lake retreat in East Texas.
So, stable home life, lots of creative juices, tireless work ethic and plenty of expertise plus an ability to jump in and lead in most any business scenario. I also clean up pretty well, and am comfortable in nearly any corporate scenario.
More than anything else, I am a HUGE fan of using my time to the fullest. I find better, faster ways to get more done and I look for every advantage in each project I undertake. You can always make more money, but you never get back time.
So, we should talk, because I really am your guy. Whether it's dirt-under-the-fingernails labor or c-level consultation, I'm up and ready for the challenge.